New York City is an extremely popular tourist destination for a reason. People travel from all over the world to visit and see what the city has to offer. While you won't have time to enjoy all of the city's attractions, here are a few you should definitely check out before you leave.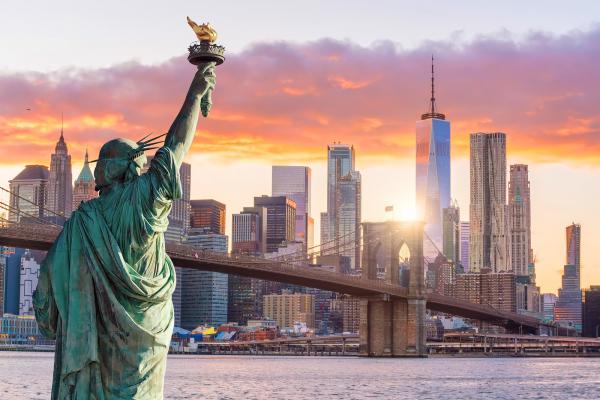 Visit the Sites
Of course, one of the most popular New York sites is the Statue of Liberty. You can get tickets and take a ferry to get an up-close look and even climb inside. Central Park is beautiful year-round and is free to visit. You may also want to go to the top of the Empire State Building, which offers some pretty amazing views of the city. Be sure to walk around Times Square later on to get a good view of some spectacular night lights.
See a Show
New York City is famous for its incredible Broadway shows. However, there are many other shows you can see that aren't on broadway. If you're looking for a smaller crowd and a more up-close show, consider seeing the New York City cabaret instead. You definitely don't want to leave the city without seeing at least one.
Check Out the Food Scene
The food scene in the city is very competitive, which means it has some of the best restaurants around. You can go with a fine dining option and find plenty of Michelin Star restaurants around, but you shouldn't pass up the opportunity to try a true New York City slice of pizza. In order to find the best around, you may want to ask locals what they recommend.
The hardest part about visiting New York is choosing what to do during the time you're there. It seems that no matter how long you stay there is still more to see and do, so don't wait too long before planning your next trip.